Your Company Name And Logo
I have been quilting for almost 20 years. My quilting interest sprouted in 1990 after taking a class in my church. Though this hobby has only recently (in the last five years) become a priority in my life due to my children becoming more independent

I am a machine quilter, everything from piecing to quilting is done on a regular household machine. I have taught myself most of the techniques that I employ, with the help of magazines and books. I draw my own patterns for the majority of my quilts after being inspired by a quilt I see in a magazine.


I have entered numerous quilts in competitions throughout Ontario, winning many ribbons including the Ontario Juried show in the miniature category in 2006. Two areas that I specialize in are miniatures and large quilts.
I am a member of the Region of York Quilters Guild. In my spare time I enjoy quilting, going to quilt shows, teaching my quilting techniques and last but not least quilting.






About Martha Schellingerhoud



Stars All Around

The quilt shown above is 101X99 and was completed in July of 2007 Inspiration from Judy Mathieson's quilt 'Bristol Stars 2004'


Martha's


Quilting
New Website
www.marthaschellingerhoudquilts
.com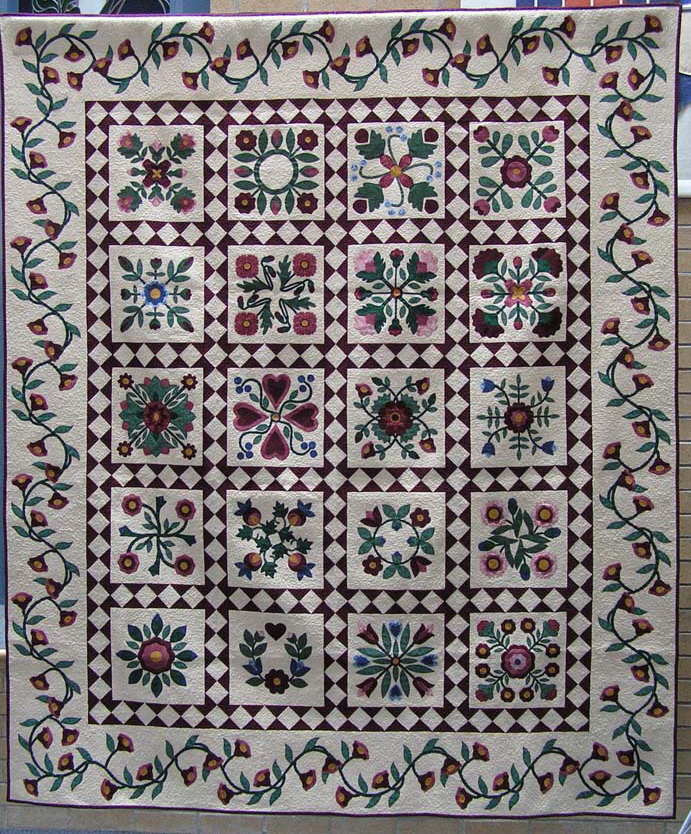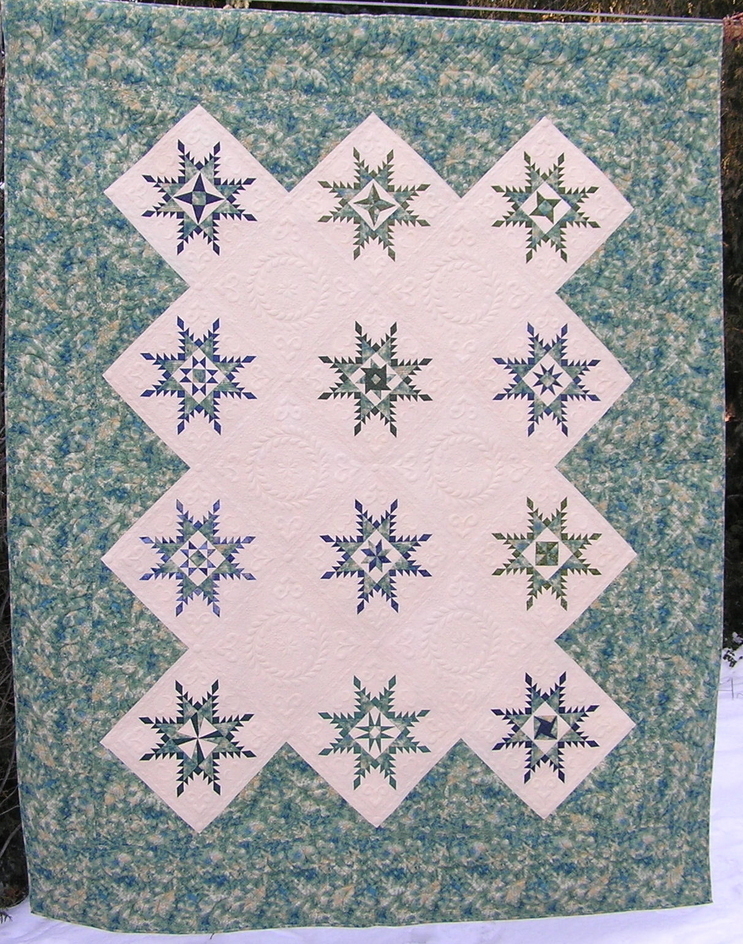 Baltimore Album

82 X94 May 2004.
Starburst

16 X 16 Jan. 2006


Inspiration from Karen Stone's quilt 'U.L.S.2000'



Whole Cloth Meets the New Millenium

75 X 95 Aug. 2006
Winter Green

78 X 96 Jan. 2010
Quilting 'till the Cows Come H
ome

36 X 36 May 2006

Inspiration from Cheri Ruzich's quilt 'Till the Cows Come Home 1993



Double click here to Gathis text.
Double click here to edit this text.